Arrivederci Pizzeria
Voted Best Pizza in Brisbane
Opening Hours
Day
Time
Monday
11:00am - 9:00pm
Tuesday
11:00am - 9:00pm
Wednesday
11:00am - 9:00pm
Thursday
11:00am - 9:00pm
Friday
11:00am - 10:00pm
Saturday
11:00am - 10:00pm
Sunday
11:00am - 9:00pm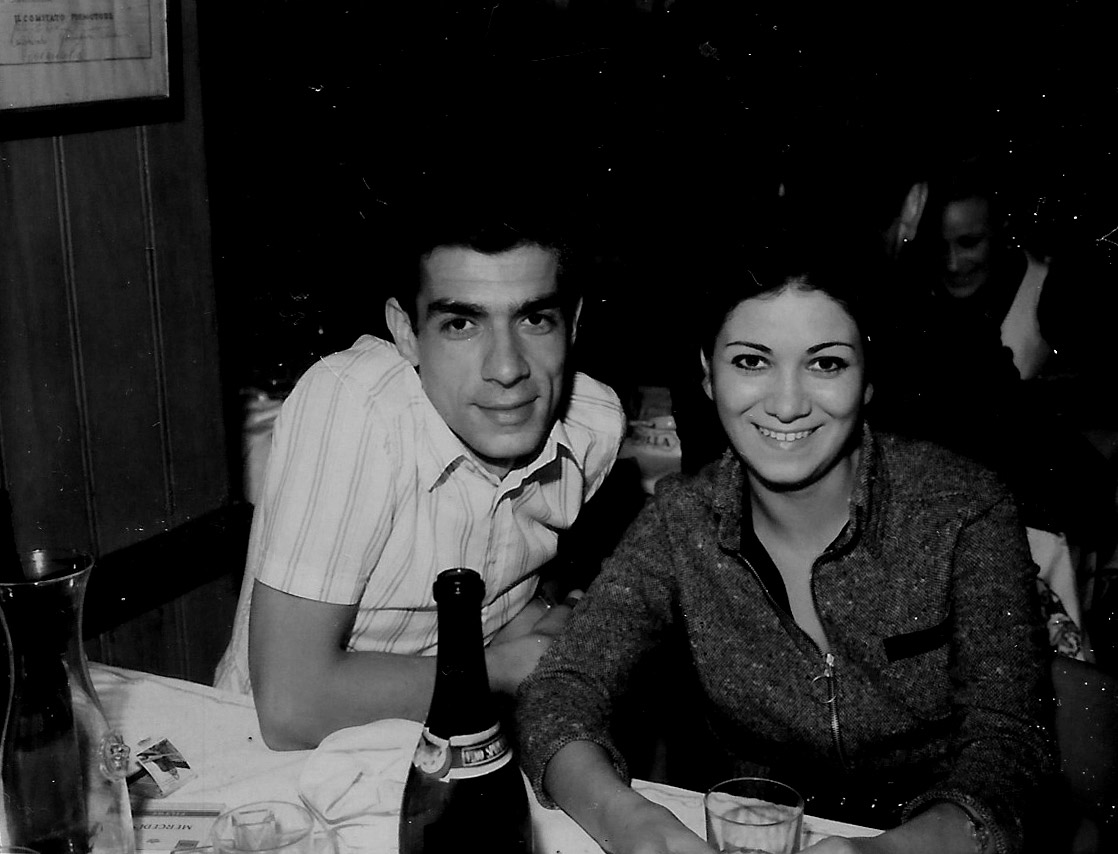 We have been ordering pizza from Arrivederci for many years for both staff functions and hosting clients at the Brewery. It is certainly the best pizza in Brisbane and everyone always comments on how great the pizza is. Being able to order by the metre offers such an ease for ordering and variety. The staff are always friendly and go out of there way for you.

Kellie Schultz (Lion)

I would like to send a quick email to you guys after our delivery arrived on Friday. The pizza's arrived exactly on time and separated like I requested. As per usual the quality and taste was fantastic! We had quite a few visitors from our USA office here and they were blown away from the taste. We will definitely use you guys again and look forward to the next visit.

Kim (Wotif)

Thankyou Arrivederci. Our lunches from Arrivederci's are always popular, with such a variety to choose from, there is always something for our staff members who have special dietary requirements. The food is always fresh and arrives hot. It is difficult finding food that suit everyone but you never let me down.

Gail (Hanson)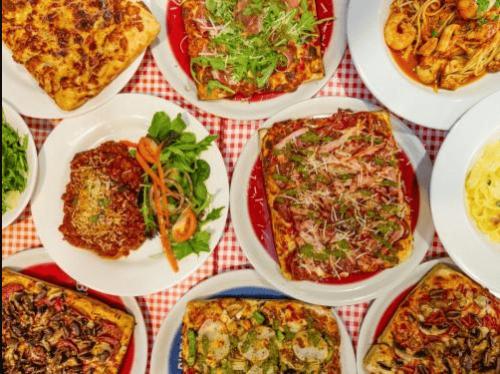 ... Do you wanna pizza this?
Did you know Arrivederci is the no.1 Pizza/Italian option on Ubereats. Find out why were so popular by placing an order today.
We also offer corporate catering Monday to Friday 11am to 3pm. Give us a call to discuss your office needs
Check Our Pizzas Out
Brisbane's Best Pizza: FAQs
Arrivederci Pizza is an Italian restaurant in Milton, it has been voted best pizza in Brisbane. If you haven't experienced it yet, you're definitely missing out. ! Here are the answers to some frequently asked questions from our customers.
Where Is Arrivederci Pizza Located?

Arrivederci Pizzeria is an Italian restaurant situated on Park Road Milton, Brisbane. You can find us opposite the Eiffel Tower and down 100 metres towards the Milton Road end.

What Are the Restaurant Opening Hours?

We are open Monday through till Thursday 11 am until 9 pm. Friday and Saturday we are open from 11 am until 10 pm, and Sunday is 11 am until 9 pm.

Is the Restaurant Open on Public Holidays?

Yes, we are open on public holidays but it's always a good idea to get in touch to double-check.

How Do I Contact the Restaurant?

Our friendly and helpful team is always happy to hear from you! Give us a call at (07) 3369 8500 or email us at info@arrivedercipizza.com and you'll get a reply as soon as possible. You can always message us on Facebook or Instagram too!

What Food Does the Restaurant Serve?

As an Italian restaurant, we predominantly serve Italian classics such as traditional Italian-style pizza, pasta and risotto. We also serve fresh crisp salads and mouth-watering antipasto platters. Don't forget our selection of refreshing gelato! Check out our full menu to find your favourites.

Does the Restaurant Offer Vegan and Vegetarian Options?

Yes! We are proud to offer a wide variety of meat-free and vegan options to our customers. We use high-quality plant-based ingredients and incorporate them into our perfected recipes. We even have Vegan Night every 2nd Tuesday of the month from 6 pm when all vegan main meals are only $15!

What Size Pizzas Do You Offer?

Our pizzas are served by the metre! We are famous in Brisbane for being the only pizzeria to offer an amazing 3-metre-long pizza! So enjoy a slice or a whole metre - it's up to you!

Do You Deliver?

Yes, we can deliver all of your favourite dishes to your door. Simply check the delivery address on our online ordering page.

What Kind of Pizzas Do You Offer?

You can choose from our list of 23 different types of pizza! Check out our menu to find your favourite.

Do You Offer Catering Services?

Yes, we have been rated one of Brisbane's top caterers for more than a decade. Check out our catering page on our website.

Can You Cater For Large Functions?

We certainly can! You can make a reservation in our restaurant for your large group, or we can come to you and cater for your party. Just give us a call for more information at (07) 3369 8500.

Do You Offer Gift Vouchers?

Yes, we do! It's easy to purchase a gift card for the Arrivederci Pizzeria Italian restaurant in Milton, Brisbane. You can order your eGift Card online for an easy and convenient gift option.

Choose from $50 - $150 and purchase as many as you need. Get the gift card straight to your email or use it from your mobile device.

Do You Have Any Special Offers?

Yes! We love a special offer as much as you do so come on down to our pizza restaurant in Brisbane and save. From 30% off happy hour to Vegan Tuesdays - there's something for everyone!

How Do I Order?

You can order online or over the phone at (07) 3369 8500 or via our social media messenger accounts on Facebook and Instagram.